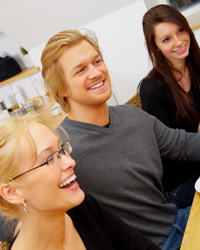 Teeth can become chipped, crooked or misshapen due to many reasons and fortunately we have a less-invasive solution! Veneers are a thin shell like covering which resembles the shape of a natural tooth and is made from a range of materials. Our offices uses ceramic, porcelain and composite to help restore teeth to their natural looking state.
Reasons to Get Veneers
Wafer-thin, Custom-made
Alter Tooth Color, Size, Shape
Conservative Approach
Repair Broken Teeth
Repair Chipped Teeth
Enhance Your Smile
Diastema Closure (Front Tooth Gap Closure)
 Contact us today at 480-443-339, or fill out the short form to the right and we will get back with you.