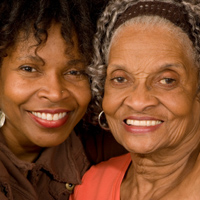 A dental implant is an artificial tooth root that is placed into your jaw. It osseointigrates with the bone to hold a replacement tooth, fixed bridge or denture! Teeth can be lost for a variety of reasons. Whether periodontal disease, injury or the normal wear and tear, dental implants provide an effective and long lasting way to replace missing teeth without damaging any other teeth in the mouth!
Reasons for Dental Implants
Replace Missing Teeth
Replace Broken Teeth
Replace Root Canal Treated Teeth
Anchor Fixed Bridge Prosthesis
Anchor Complete or Partial Denture
Enhance Your Smile
Inhibit Bone Resorption
Reduce Destruction To Adjacent Teeth
 Contact us today at 480-443-339, or fill out the short form to the right and we will get back with you.