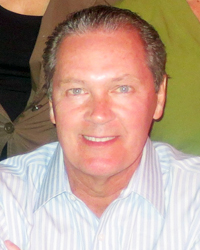 Dr. Steve P. Purtell is the product of a midwestern upbringing having grown up in South Dakota with seven siblings. Long, cold winters and muggy summers convinced he and his wife to relocate to sunny Phoenix, Arizona. Northeast Phoenix and Scottsdale has been the locale for Dr. Purtell for over 30 years.
After graduating with honors from Loyola Dental School of Chicago, he elected to further his training in a hospital-based General Practice Residency. Phoenix Magazine has recognized Dr. Purtell on more than one occasion as being one of the top restorative dentists in the metropolitan area. In addition, he was awarded the St. Joseph Hospital "Most Appreciated Dentist" award for his 20 years of volunteer service. His practice today encompasses all phases of restorative dentistry including cosmetic dentistry and dental implants.
Time away from the office is spent in travel, reading, and recipe exploration with his Gourmet Club friends and family. He is married to Debbie, his wife of 37 (and counting) years. They have just welcomed their first granddaughter Ellie. They have two grown sons Ryan and Chad who have launched successful careers. Chad currently lives with his wife Chelsea in the Phoenix area while Ryan is pursuing his soccer coaching career in Long Beach, California.
Member of the Following Professional Organizations
American Dental Association (ADA)
Arizona Dental Association (AZDA)
Central Arizona Dental Association (CADA)
Paradise Valley Study Group
To schedule a consultation with Dr. Purtell call today 480.443.3339,
or fill out the short form to the right.